At Wexford Village Apartments, we want to make that moving into your new luxury apartment as easy as possible! Below we have provided important moving information that will help you. Please feel free to call us for assistance.
Don't forget, you'll want to place your calls early to ensure all services are available by your move-in date! And remember to stop by the Scott Depot Post Office!
Water / Sewer
Putnam Public Service Water & Sewer
304-757-6551
Electric Company
American Electric Power
800-982-4237
Cable / Phone / Internet
Frontier Telephone / Internet
800-921-8102
Suddenlink Communications Cable & Internet
168 Great Teays Blvd Suite 7
Scott Depot WV 25560
800-972-5757
Contact: Steve Wills at 304-382-5821
Oil / Gas
Union Oil and Gas
304-586-2151
Movers
Allied Central Van & Storage
301 Jacobson Drive
Poca, WV 25159
Dallas Sheldon III
304-741-3820
dsheldon@centralvan.com
Enterprise Truck Rental
320 MacCorkle Ave SE
Charleston, WV 25314
304-343-0080
Uhaul Truck Rental
3788 Teays Valley Road
Hurricane, WV 25526
304-757-4270
Storage Options
Need extra storage? Rent one of our garages! (limited availability)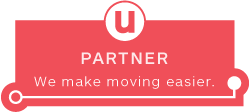 Disclaimer: Wexford at Devonshire is not directly affiliated with the suggested companies nor is Wexford at Devonshire liable for any dissatisfaction associated with the use of these companies.